Welcome to INFOSTRUKTUR WEBINAR SERIES 2020

The Infostruktur Webinar 2020 Program is being held on 1st September to 31st December 2020 and open to UiTM Staff & Students. It is a platform of ICT knowledge sharing that gives exposure on latest technologies, best practices and many more.


More Info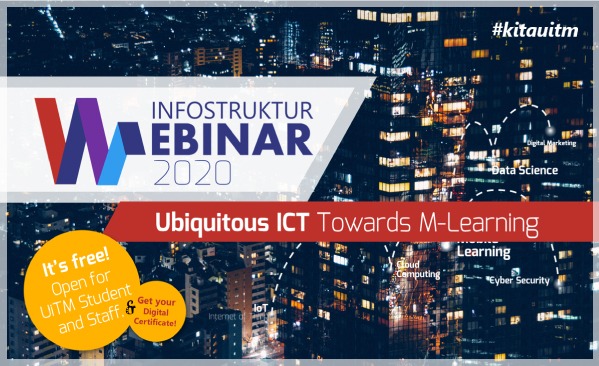 Infostruktur Webinar 2020 DIGITAL CHALLENGES

Participate in our digital challenges through the competition such as Digital Storytelling, Data Visualization, Digital Marketing and Online Curriculum Vitae. The objective of this challenge is to encourage optimization of online application usage among UiTM Staff and Students by producing more digital content that can be accessed on any device, anytime and anywhere.


More Info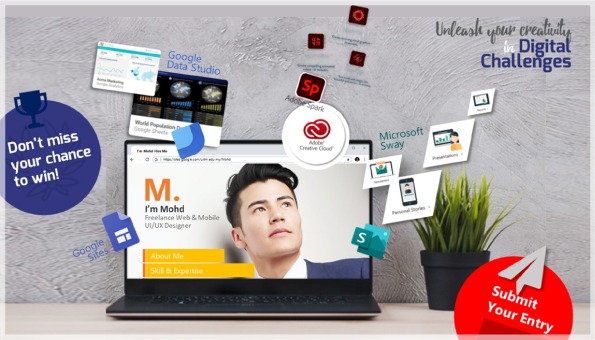 Video Closing Ceremony of Infostructure Webinar 2020
We would like to thank everyone for the support, cooperation and good teamwork in order to make the Closing Ceremony of Infostructure Webinar 2020 a successful event. May the good spirit and all the positivity will continued on in order for us to provide the best ICT service delivery for UiTM. See you in the next program and keep on supporting us. Thank you.
What Is Adobe Spark?
Adobe Spark is an integrated suite of media creation applications for mobile and web developed by Adobe Systems.
What Is Sway?
Microsoft Sway is a presentation program. It allow users who have a Microsoft account to combine text and media to create a presentable website.
What Is Google Sites?
Google Sites is a Web page-creation tool offered by Google. The goal is for anyone to be able to create simple websites that support collaboration.
What is Data Studio?
Data analysis and visualization tool that transforms data into interactive reports and dashboards for gaining more actionable insights.